Designed to accelerate your learning
Learning with Typesy isn't just about watching videos and taking notes. It's an engaging platform specifically engineered by experts to help you retain information and learn new skills as fast as possible. Typing, computer skills, IT, business — all easily mastered with Typesy. Plus, while you learn, you'll be increasing your typing speed to WPMs you never thought possible.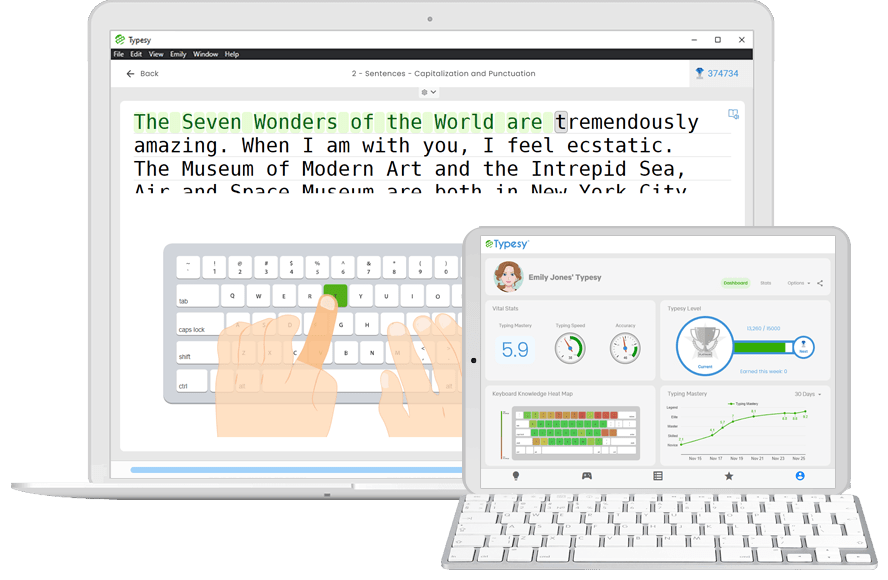 Effective exercises
Hundreds of scientifically designed computer activities train your mind and fingers.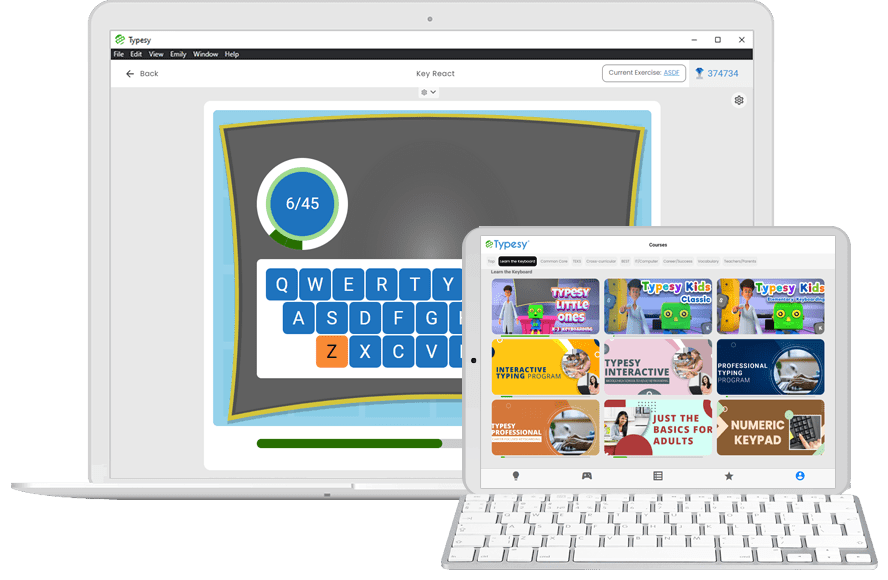 Expert video instruction
Your expert instructor takes you by the hand and guides you at every step. We show you exactly what to do, and how to do it. Typesy's EasyLearnTM technology combines video instruction with computer activities for lightning-fast results.
Fun and easy
18 games, thousands of exercises and videos - created to keep you engaged and entertained. Typesy makes learning to type fun and entertaining.
Make Typesy personal
Choose a background and keyboard theme, turn on dark mode, select a profile picture, or even build an avatar. Making Typesy yours helps you feel connected and engaged as you take your skills to new heights.
Adapts to your individual goals & skill level
Typesy continually tracks your progress and adapts lessons so that you're always learning in the most productive and effective way possible. You'll master valuable typing, computer, and workplace productivity skills in half the time of other learning approaches.
Advanced monitoring
Advanced monitoring technology lets you track and personalize your learning. Easily see your learning data and progress for the last day, week, month, or year.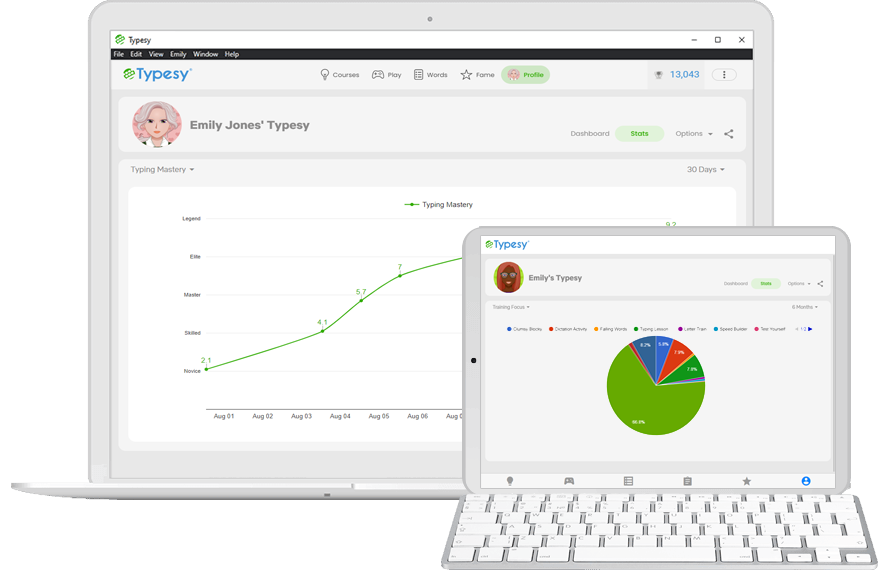 Smart goals
Typesy tests your current typing speed and gives recommendations for ideal goals.
In the cloud and on every device
Typesy stores everything in the cloud, and all your devices automatically stay in sync. You get unlimited installs on all your Windows, Mac, iPad, Android tablet, and Chromebook devices. Start training on one computer, and continue right where you left off on the next. You can share typing exercises with friends, work in groups, and even share your success on Facebook.