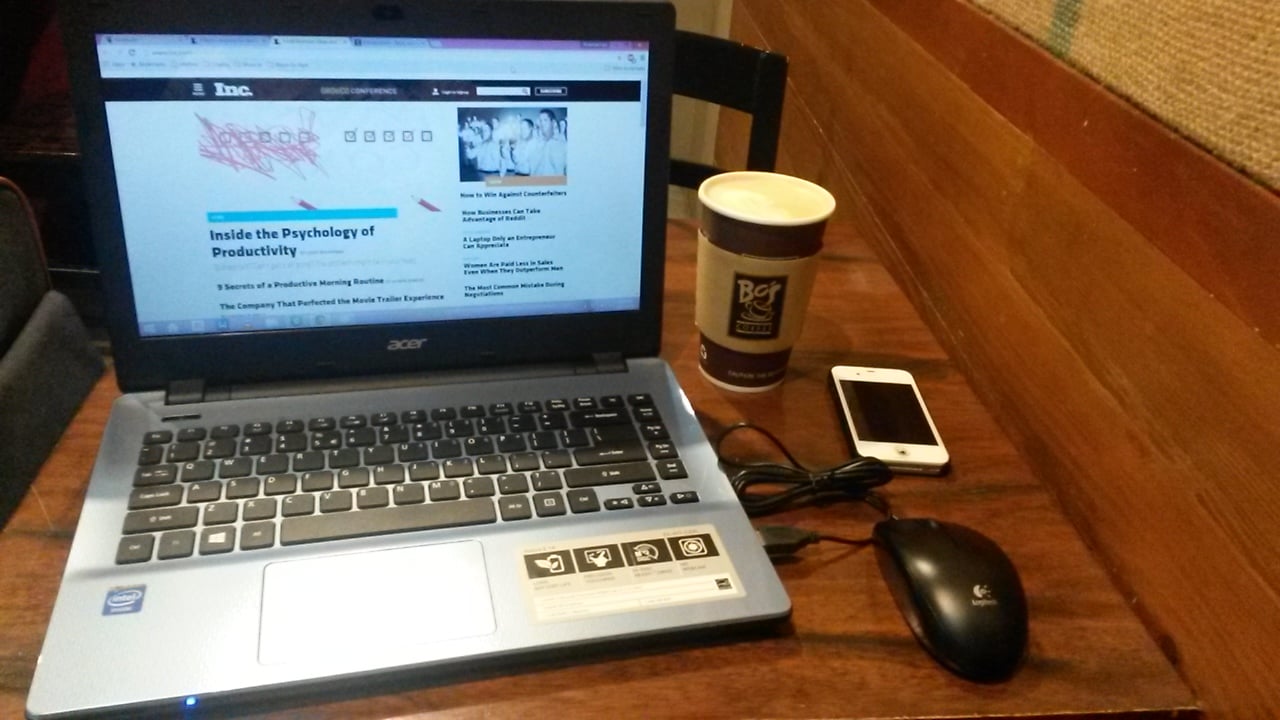 ---
Were you formally taught how to touch type in school, or are your typing skills a unique typing strategy that involves mostly your index fingers, while you peer down at the keyboard hunting for the right letters?
Strategies for typing instruction started at the same time the typewriter came on the scene. It was towards the end of the 19th century that the typewriter gained its full status as a reliable tool for communication and writing.
The first ever typing courses were (as you might expect) provided by typewriter experts, according to Yamada (1983). Roughly around 1880, typing courses were provided by typewriter manufacturers like Remington in an effort to establish the typewriter's status as an essential technological aid in business.
Fast-forward 15 years into the 20th century, and you'll find that public schools were starting to introduce typing in America's high schools. Today, keyboarding is considered an occupational skill all students need to master.
Typing is a skill that boosts employment opportunities. However, at one point it was also considered a medium through which reading and writing could be taught. A study by Wood and Freeman (1932) explored how typewriters affect students' literacy.
They discovered that students using a typewriter to write had a better reading capacity and improved spelling skills. What is more, these students regarded writing on a typewriter to be more enjoyable than their counterparts who weren't writing and reading on a typewriter. At this time, typewriters were a technology that was experimentally introduced as educators wanted to see how it could positively affect learning.
In 1936, about seventy years ago, Colahan Wayne revealed in a paper that elementary-level typing classes had brilliant results for those being taught how to type — given the teacher was qualified and the class well-organized.
What's more important is that educators showed a desire to integrate typewriters into other classes, like math and science, as a way of "technologizing" education. It's something that we see today as well, with the computer and tablet now taking a front and center position in the classroom.
During the 50's and 60's typewriting was taught mostly in elementary schools, and there was a widely held conviction that typewriting skills might fast-forward a student's acquisition of the English language — especially spelling. Through typing, students tend to become more aware of the forms that letter patterns take, especially the beginning and ending of words, as Bartholome W. Lloyd reported in his research, "Keyboarding/Typewriting in Elementary School."
Studies in the 80s looked into what the most appropriate age is for teaching keyboarding skills to young students. While there was evidence that teaching keyboarding at the 3rd grade is an ideal time, a different study that looked into how responsive and efficient students who were being taught keyboarding skills at the 1st and 2nd grade revealed that these younger students are in fact equally capable of handling keyboarding and mastering the skill as 3rd graders are.
Literature published over the past fifty years points out the beneficial aspect of teaching touch typing in elementary school. In recent years, many students can either opt for a typing class in high school or receive typing instruction through an online course or software. However, while there's an obvious need for students to master keyboarding, most schools currently focus on other skills and knowledge as their high priority.
Those priorities need to be shifted, given that education is becoming more tech-based than ever before. Keyboarding is a basic computer skill which needs to be taught early on, so that students can easily meet modern marketplace demand.
But apart from securing their future employment prospects, learning to touch type is fast becoming a basic skill for educational purposes – as necessary as being able to read, one could argue. With many classroom assignments and activities being carried out on computers, students are expected to have mastered touch typing. But how many 4th and 5th graders have had formal keyboarding classes at school?
Studies done in the last few decades show how state educational institutions and society as a whole don't seem to realize the centrality of keyboarding in education, and how important this skill is for young students. 25 years ago it might have been sufficient to have your own hunt and peck touch typing method, but today typing speed and accuracy need to be advanced in order for a person to succeed at school and at work.
---
Have something to add to this story? Share it in the comments
Check out Typesy Community and exchange ideas related to touch typing, keyboarding, learning, technology, and Typesy program itself. Login with your Typesy Account here: https://community.typesy.com/