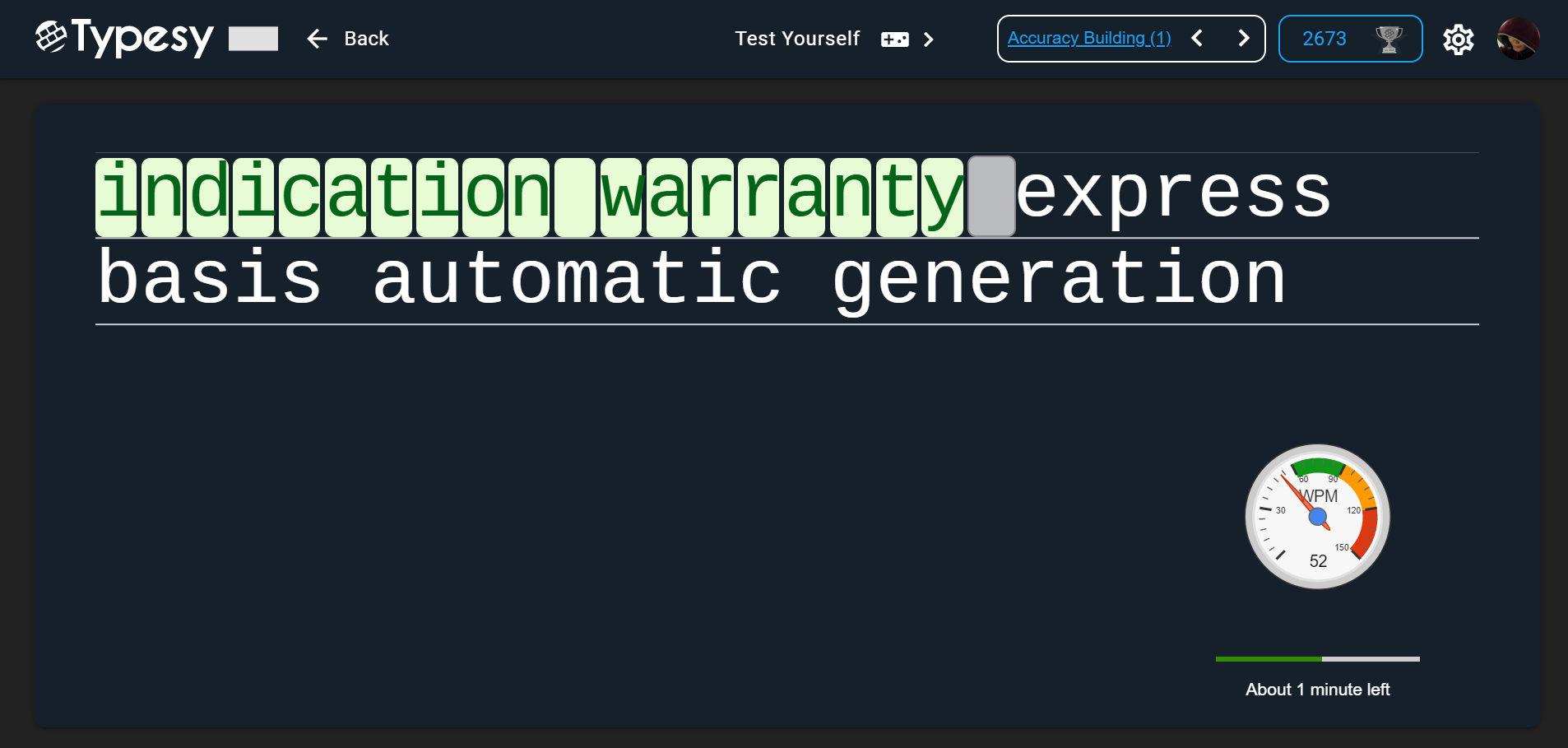 ---
Many people are going to practice typing at all hours. That is why you might be happy to hear that a feature was added during the last update. You can now use a dark theme for the program. The dark theme will allow your app to be lighter or darker depending on what your preferences are. This may make it easier on your eyes if you are working late at night as well.
What is Typesy?
If you do not know what Typesy is, you are in for a treat. Typesy is a program that makes learning to type fun. With video games and typing, you will be a professional in no time. Taking the time to learn to type is important because most employers now require typing as a skill that you must have. If you do not have this skill, you may not get the job. Technology is advancing and you will be left behind if you do not know how to properly type. Typesy can help you learn how to type without boring you. It will keep things fun and interactive so that you can keep up with the changing times.
How to Access the Dark Theme
You will want to go to your switch menu. There will be different themes for the users in the profile menu. You can also find the preferences dialog as well. There is also another tab. When you toggle this switch it should change the theme of your app from light to dark and dark to light. It will do this automatically so that you can easily switch without having to go through several steps to find it.
Why Use a Dark Theme?
When you are in lower lighting, such as a dim workspace or during the night hours, a dark theme will help reduce the strain on your eyes. This occurs because there is more contrast between your text and background so that the eyes do not have to work as hard. Keep in mind that the dark theme will be different for everyone. Not everyone likes the darker theme and it doesn't help their eyes. You need to determine what is best for you as an individual. However, now you have the option to choose between light and dark themes. Just follow the instructions mentioned above to turn on and turn off your dark theme.
Check out Typesy Community and exchange ideas related to touch typing, keyboarding, learning, technology, and Typesy program itself. Login with your Typesy Account here: https://community.typesy.com/