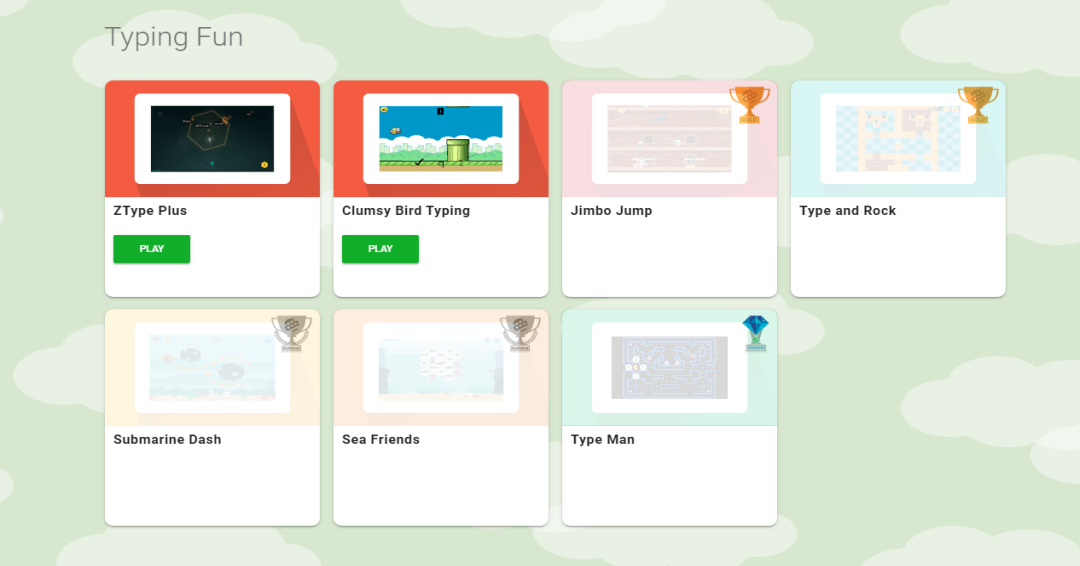 ---
Status Levels are a driving factor in motivation. Allowing a student to be able to clearly see their status is more motivating than just being told. If they can see their progress and see how far they have come from where they started they will want to continue and challenge themselves.
Here at Typesy, we have made it a point to do a full status level overhaul. It is important for students to feel empowered and motivated. 
New Trophy Graphics
How exciting is it to get a trophy? Now on Typesy users will get trophies that display the status levels they have worked so hard to reach. New levels and new achievements unlock new trophies! Nothing will motivate a student more than working hard to get the next one.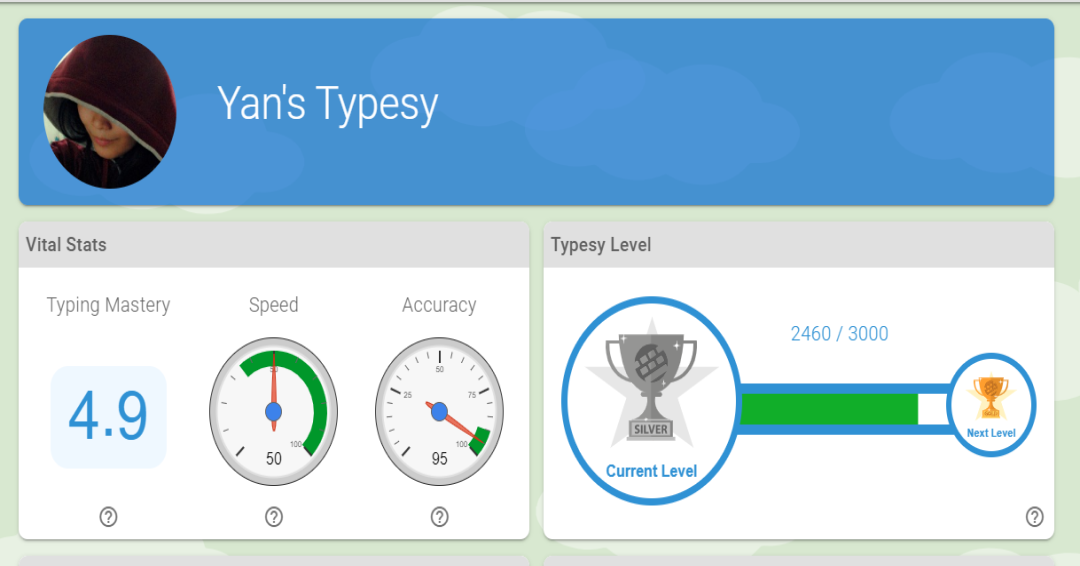 ---
New Home-Screen Design
Your home-screen will now display an animated odometer that shows you how far you have come in the pursuit of your goals, along with how far you have left. This feature is a fun way to keep track of your progress or the progress of your students. 
The new home screen also allows you to easily access the new "what-to-do-next" section. This will allow you to keep track of what you need to finish or what you need to do next. Altogether the home-screen will show you what you have done and how dar you have come, and what you still need to do and how far you have left to go.
More Status Level Awareness Based on Features
---
Now, with status level awareness features, you will never wonder if you're doing well. Following the reward system established with trophies, there are now also features that can be unlocked by reaching milestones. 
The further you are the more customized you can get. Change your avatar and home-screen background. Gain access to newer games and have more fun! For example, the Bronze level only allows you to modify your avatar's face, while the Diamond level allows you to change the face, eyes, hair, clothes, and more! Students will want to work harder so they can play harder, and that means improved typing all around.
---
Touch type your work and increase productivity with Typesy Now!
Check out Typesy Community and exchange ideas related to touch typing, keyboarding, learning, technology, and Typesy program itself. Login with your Typesy Account here: https://community.typesy.com/